As a young carpenter learning project management, I had the advantage of my father's guidance to teach me in real time on real projects. Many years later, I'm honored to have had what can only be described as a unique learning opportunity, though I know many people did not get the same opportunity. It's my privilege to pass along some of what I've learned about project management; the result of my father's guidance and the years' experience I've been building ever since that time.

While it's useful to know the definition of remodel project management (or general construction management), it's truly more about the process. Project management means organizing all the necessary people and materials into a cooperative and smooth plan of action. The key is planning in advance, and communicating that plan to stay ahead of the game. This starts long before the project begins, by using the architectural print and the project estimate to create a list of sequential events that must happen. Essentially, this list should be composed of all the project phases, and who's involved in each phase.
I find it helpful to create a separate, general to-do list. To-dos range from ordering dumpsters, framing material, and trusses, to factoring decisions the owner will need to make (like ordering hardware or paint color verification). Although this project to-do list isn't related to time, the next step is to marry the sequence lists with time to create a schedule.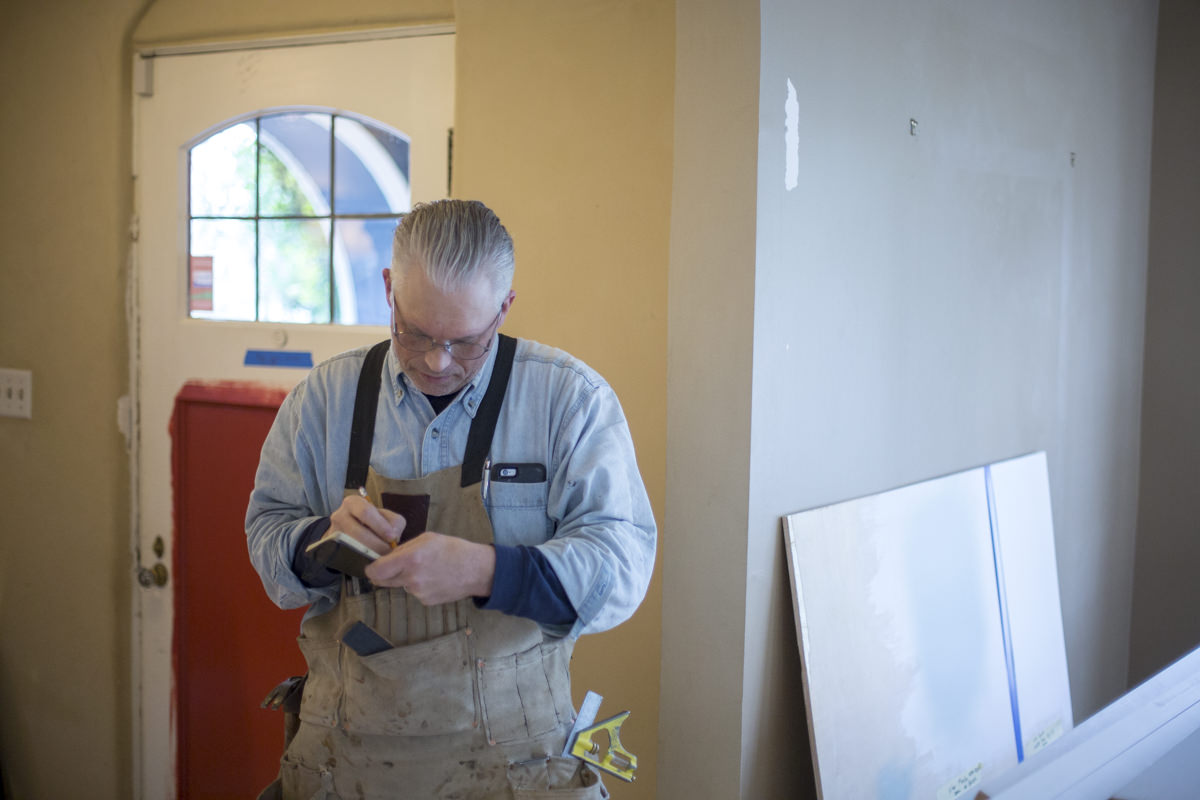 Scheduling software is an advantageous option for many businesses. It's not practical due to the custom nature of my business, so I rely on much simpler (but still effective) methods. I use the calendar on my Mac to create a schedule, because it's really easy to populate, revise, and share with others. When creating a schedule, identify how much time is needed to accomplish each phase. Be sure to include lead time for ordering special material like cabinets, as well as subcontractor time. All this information is then put into a calendar format that can be easily shared with all parties involved in the project. This way, everyone will not only see their allotted time, but they can also see how their allocation converges and relates to others in the project. Sharing the scope is a great way to ensure that everyone shares a common understanding.
Once site work begins, the practice of project management takes on more of a flow that can be summed up in these four words: Information, communication, decision, and implementation. The scope begins with information, but as the project progresses, information grows, so it must then be communicated to relevant parties. From there, a decision can be made regarding the direction of implementation. This is precisely why the project manager would do well to keep a daily log. Recording the day's events, discoveries, or decisions made in meetings will help to keep real-time information organized in one place. The project manager can then use the log to identify communication, decisions, and implementation. Because of the ripple effect on scope and budget, early identification helps project managers stay proactive.
To sum up the main components of remodel project management:
1. Make a list of project events
From the specifications to the architectural print and project estimate, create a sequential list of project phases, to-dos, and a list of potential decisions the customer or architect need to approve.
2. Create a schedule
Using the lists above, identify the time needed for each event and phase. Populate your calendar format so that reflects the critical path and becomes the scope to be shared with all involved.
3. Implement hands-on project flow
Remember these four words: information, communication, decision, and implementation. Be sure to understand what they mean in sequential practice.
4. Keep a daily log
Real-time recording and documenting in one place will provide the project manager with immediate, fluid information to pass on to the people who need it. This helps the project manager and all involved stay ahead of the game.
5. Think in terms of scope and budget
During a remodel, you'll find that discoveries, surprises, change orders, or redesigns will affect scope and then budget. To remain effective, the project manager must communicate and secure decisions or verifications as soon as possible.
The best project managers I know have a firm grasp of how their responsibilities affect others involved with the project. This creates a cooperative and collaborative effort with the rest of the team. With the understanding and implementation of a few crucial techniques, remodel project management can become easier, more enjoyable, and help to maximize profits while doing right by your team and your client!